Automated Brand Creation
Seller Support Desk
What is Automated Brand Creation
Automate Brand Creation is set up to replace the current brand creation process in order for a faster and user-friendly process and experience.

Automate Brand Creation process
1. Enter SPU information page to navigate to brand field or go to this link https://sellercenter.lazada.co.th/product/publish/brand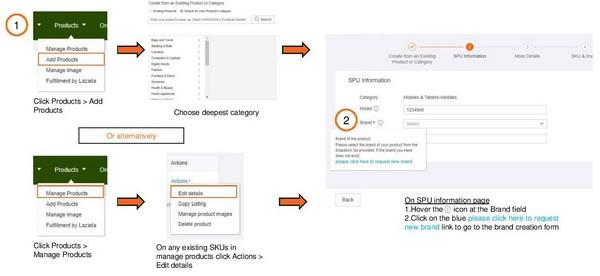 2.Key in the brand name to be created and then click "Submit". If the brand you key exists in the system, it will show an error message.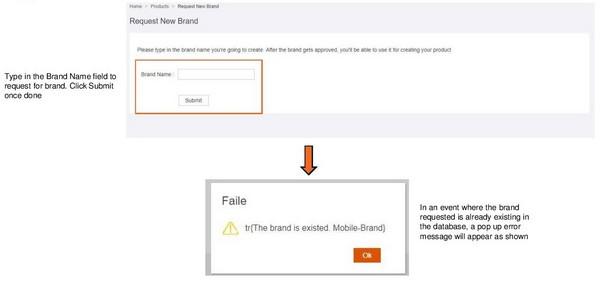 If it succeeded it will show a success message. Please check your email for approval update then resume to create the product with the brand.